1989  During this year, Lori Kaithan – CEO of Swiss Exams today, started her career with Cambridge English exams. She was first an invigilator, then a supervisor and finally a Local Secretary, the title of the job at the time. She started the centre in her home and later had a small office in the town where she lives so that she could be near her children when she taught or worked for Cambridge English.

1996 The office was moved to Winterthur as Lori Kaithan was then appointed as Local Secretary for the city and Canton of Zurich. Zurich was three times the size of Winterthur but with the support of Cambridge, many lovely teachers, schools and a wonderful predecessor the transition was smooth and we were well-prepared for this new journey.

1997 We, as the Cambridge English Examinations Centre Winterthur, were appointed national distributor of BULATS, the Business Language Testing Service.
2001 Lori Kaithan was appointed Local Secretary for the Grisons and opened an office in Chur. As a result of the physical presence we had in the canton, our candidature increased continually and all valleys in the canton are now involved in taking Cambridge English exams with some additional projects also taking place.
2003 Lori Kaithan's son, Pete, now the COO of Swiss Exams, joined and started to run the business together with Lori.  Pete represents the next generation and has made a big contribution to moving the business ahead digitally which is not a choice nowadays but a necessity.
2004 This was the year when we started to go live with the first fully digital registration procedure which was had a big impact as a lot of the manual work was considerably reduced. This freed resources for more upcoming digital projects. In the same year we started the very successful seminar series which takes place annually in the spring.
2006 In 2006 we participated in the pilot project of running Cambridge English Exams on computers. This was the start of a bright future for computer-based exams.
2009 After a few years of development, we ran the first computer-based exams in 2009.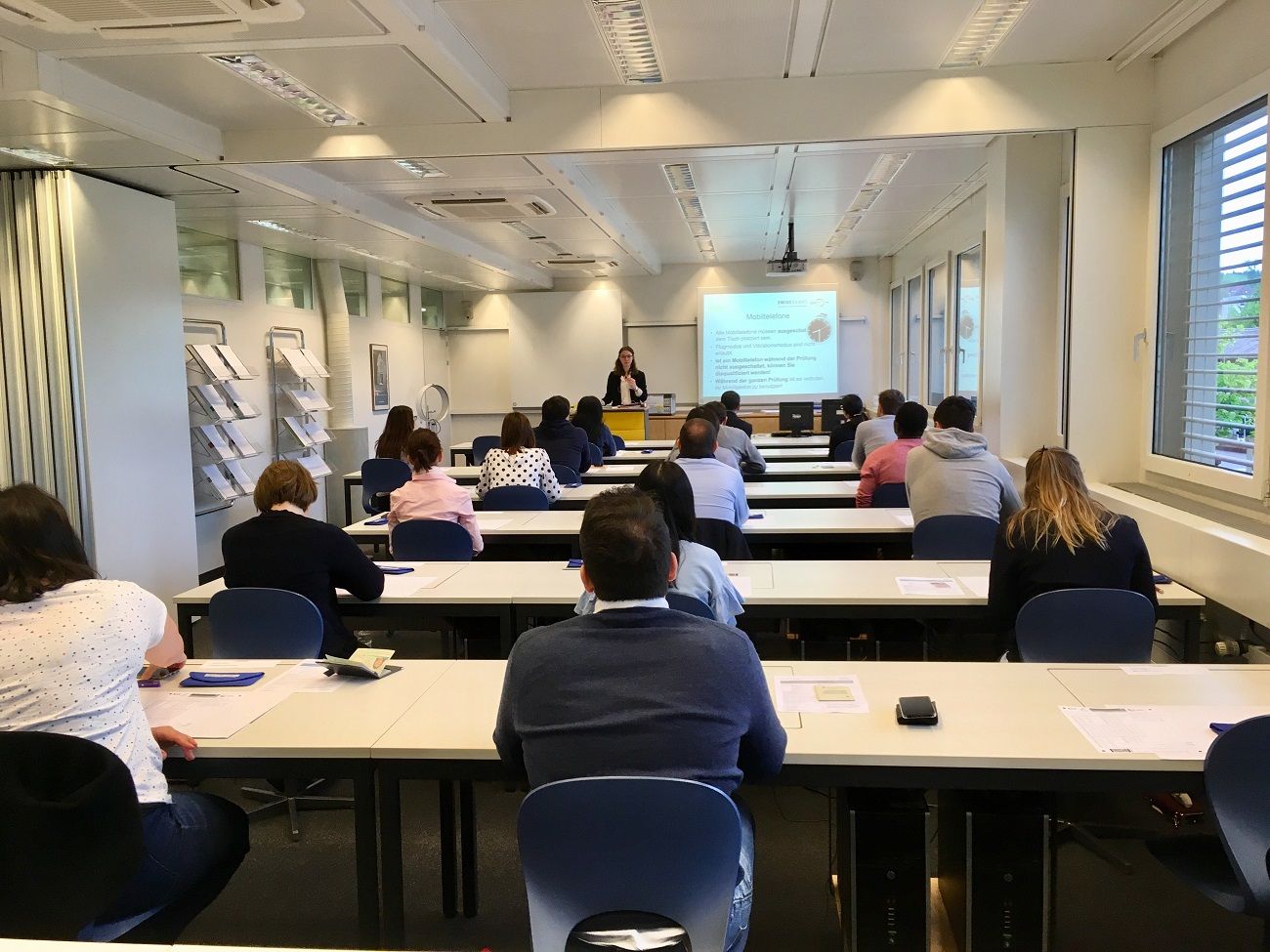 2011 Our digital adventure continued and in order to serve all our clients better, several computer-based labs across Switzerland were opened.
2015 This was another very special year for us. As a Cambridge English exam centre, we gradually expanded our offers in exam dates, locations and services. The year 2015 was when we changed our company name to Swiss Exams in order to better represent all our services and the different partners we work with.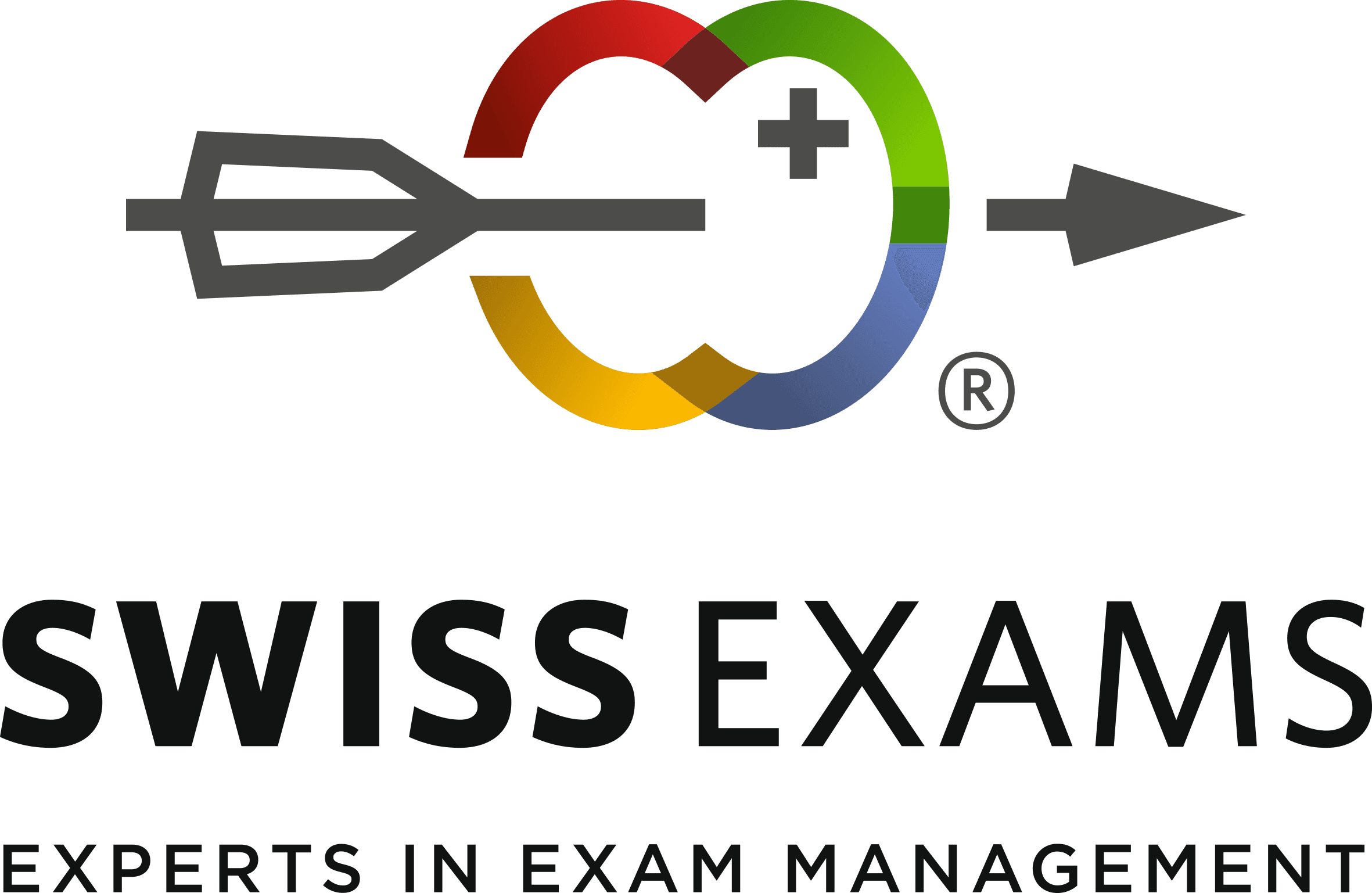 2016 In 2016 we started to offer the newly launched online assessment test for general English, called Linguaskill. After several years of experience with its "brother" BULATS – the Business Language Testing Service, we were happy to have a language assessment tool for general English. With Linguaskill in place, Swiss Exams has also launched a new partnership programme called Language Testing Competence Centres. These are partner schools which offer BULATS and Linguaskill to their clients.
2017 This was the year when Swiss Exams started the partnership with the Goethe Institut. We have now started to offer a few Goethe exam dates in Berne and Winterthur.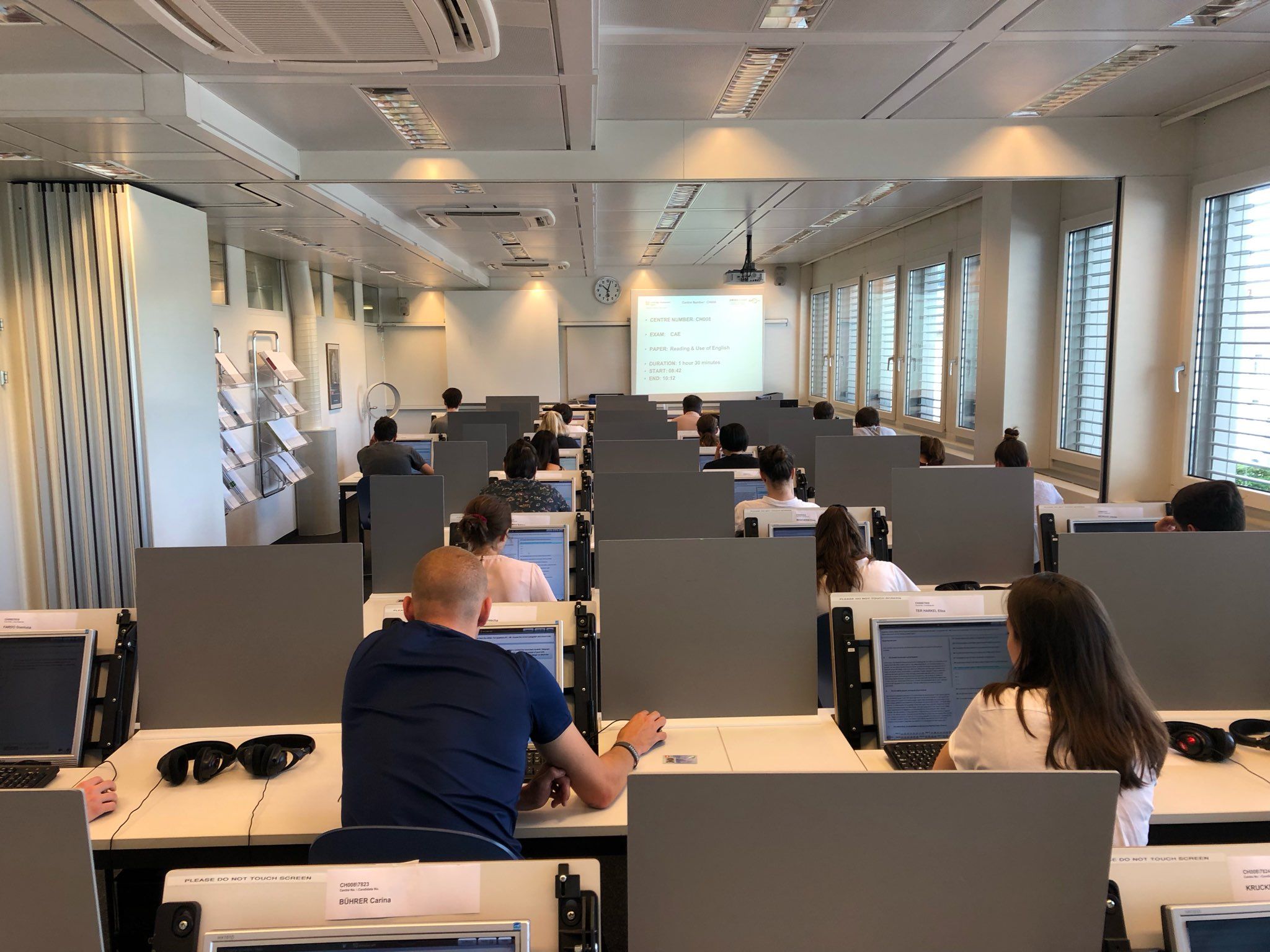 2018 In the last 10 years computer-based Cambridge English Exams have significantly increased in Switzerland. Swiss Exams offers CB testing in most major cities in Switzerland. Lausanne was one the remaining regions which had not yet offered Cambridge CB exams. Swiss Exams therefore took the opportunity to serve all clients in the region of Lausanne and started to offer computer-based exams there in 2018.
There were many highlights in the 30 years of the development of this centre but for us it was and always will be the person that is at the centre of what we do, be that a school director, a teacher, a candidate or one of the many staff members that we have.
2019 We now run exams successfully in all major Swiss cities and are leading in Switzerland when it comes to innovative implementations of processes or services.  In addition to it being the year in which we are celebrating the 30th Anniversary of our centre, we also celebrated the 15th Anniversary of the Annual Cambridge English Seminar in May with VIP visitors from Cambridge and over 150 teachers and guests.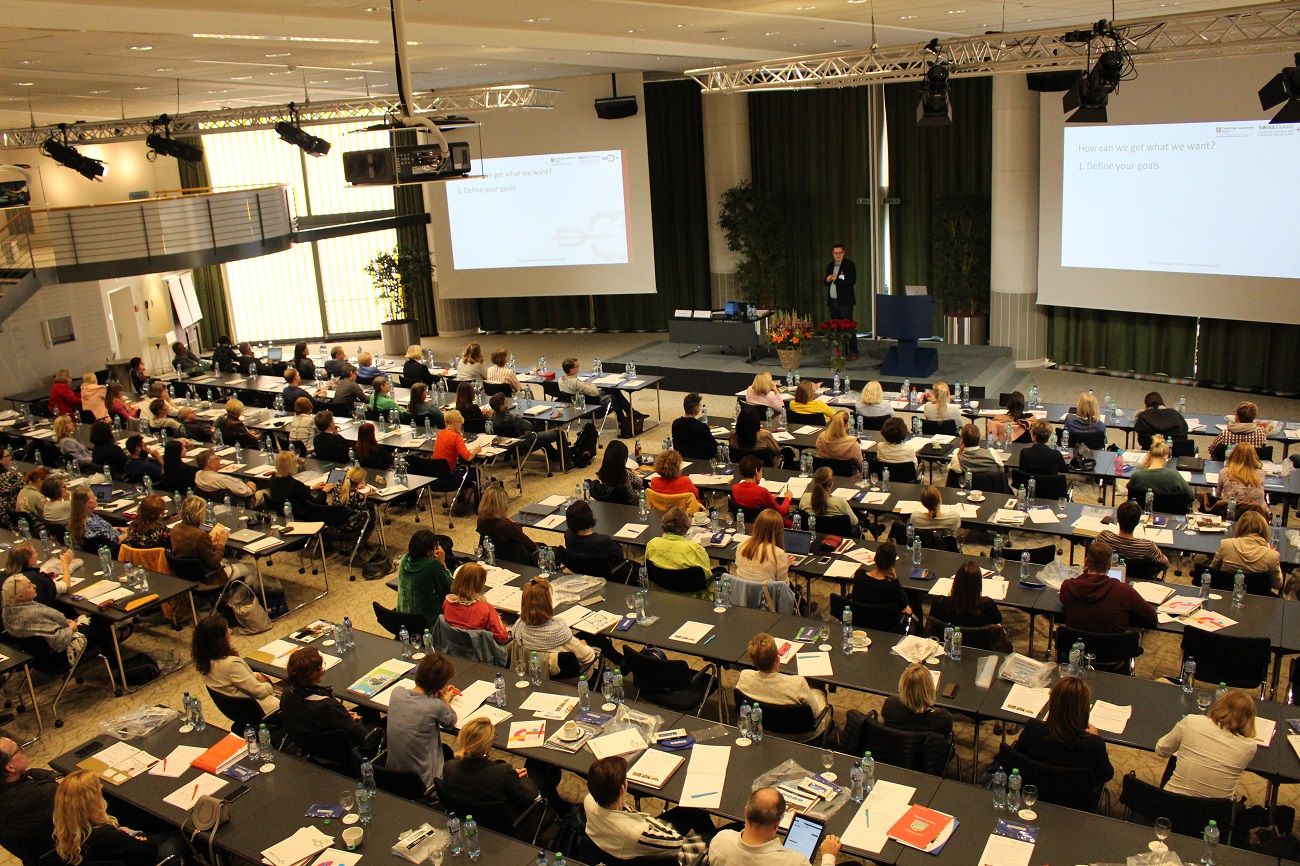 We would like to thank all who have contributed to this success story and hope that many more years of good relationships will follow.